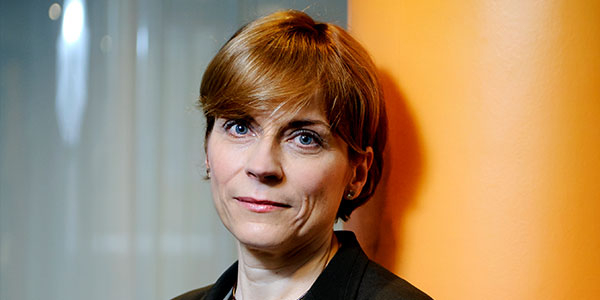 Vilka lagar reglerar kvinnors ekonomiska möjligheter?
Vad vet vi om de lagar världen över som påverkar kvinnors ekonomiska möjligheter? Tills nyligen inte så mycket. För att råda bot på detta har Världsbanken sammanställt en databas, Women, Business and the Law som innehåller information om dessa lagar i 190 länder.
I artikeln Gendered Laws and Women in the Workforce publicerad i tidskriften American Economic Review (AEA) förra året, analyserar nationalekonomerna Pinelopi Goldberg (professor på Yale och tidigare chefsekonom på Världsbanken), Marie Hyland och Simeon Djankov, informationen i databasen.
Enligt deras studie har kvinnor i världen i genomsnitt tre fjärdedelar av de juridiska rättigheter som män har vad gäller ekonomiska möjligheter. Skillnaderna mellan länderna är stora. I så gott som samtliga länder har kvinnors juridiska rättigheter under mätperioden 1970–2019 ökat*.
"The idea is to follow a woman from the time she considers entering the labor market to the time she exits the labor market to retirement", säger Goldberg, när hon berättar om rapporten i AEA Research Highlights Podcast.
I studien analyseras och poängsätts de juridiska rättigheterna för kvinnor relativt män på åtta områden:
Rörlighet, till exempel kan en kvinna bo var hon vill och kan hon på eget bevåg få ett pass?
Arbetsplatsen, till exempel kan hon söka vilket jobb som helst och finns det lagstiftning som förbjuder diskriminering och trakasserier?
Lön, till exempel finns lagstiftning som förbjuder lönediskriminering?
Äktenskap, till exempel hur lätt är det för en kvinna att skilja sig och att gifta om sig?
Föräldraskap, till exempel finns det en lagstiftad rätt till mamma- och pappaledighet, finns det en lagstiftad rätt till ersättning för lönebortfall vid föräldraledighet?
Entreprenörskap och företagande, till exempel kan kvinnor starta företag på samma sätt som män?
Ekonomiska tillgångar, till exempel ärver döttrar lika mycket som söner?
Pension, till exempel har kvinnor och män samma pensionsålder, och får föräldrar pension för tid då de varit föräldralediga?
Med delpoängerna som grund skapas ett index med ett värde som går från 0 till 100. Ju lägre värde desto färre juridiska rättigheter har kvinnor relativt män. Ett värde på 100 innebär att det inte finns några skillnader i juridiska rättigheter mellan kvinnor och män inom dessa åtta områden.
Författarna understryker att indexet endast beaktar själva lagstiftningen men inte hur dessa lagar fungerar i praktiken. En reflektion från min sida är att det vore mycket välkommet med en utbyggnad av detta index om det gick att inkludera skillnader mellan kvinnor och män vad gäller juridiska rättigheter till olika typer av utbildning.
De allra flesta av de 190 länderna som undersökts har sett en markant ökad utveckling mot en mer jämställd lagstiftning sedan början av 1970-talet, även om länderna då började från helt olika nivåer. För Sverige var indexets värde 71,3 år 1970.
Sedan år 2014 är indexets värde för Sverige 100. Sedan dess är Sverige, enligt studiens sätt att mäta, ett land som ger kvinnor och män lika ekonomiska möjligheter via lagstiftningen. 2021 är det totalt tio länder som kvalar in i den gruppen. De övriga nio länderna är alla europeiska, förutom Kanada. Två nordiska länder är med, Danmark och Island. Alla tio länder tillhör höginkomstländerna inom OECD som är den grupp av länder som år 2021 har högst index, med ett genomsnitt på 95,1. Lägst index har länderna i Mellanöstern och Nordafrika med 51,5 i genomsnitt, följt av länderna i södra Asien och därefter Afrika söder om Sahara. Mest ojämställd lagstiftning har Jemen, samt Västbanken och Gaza med indexvärden kring 26–27.
*Sedan den studie som refereras i bloggen publicerades år 2020, har databasen fyllts på med värden för åren 2020 och 2021.
https://www.chefsblogg.se/wp-content/uploads/2017/10/thoursie1-e1598422476848.jpg
300
600
Anna Thoursie
https://www.chefsblogg.se/wp-content/uploads/2016/06/Ledarna-Logowhite.jpg
Anna Thoursie
2021-03-10 07:26:20
2021-03-10 07:29:41
Vilka lagar reglerar kvinnors ekonomiska möjligheter?