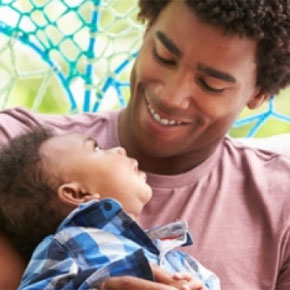 Amerikanskt intresse av föräldraförsäkringens nackdelar
Fördelarna med den, internationellt sett, mycket generösa svenska föräldraförsäkringen är ofta väl kända i många länder som funderar på att göra det möjligt för föräldrar att vara borta från jobbet en längre tid än vad deras nuvarande regelverk tillåter. Men nackdelarna börjar alltmer uppmärksammas.
I ett tidigare tidigare inlägg på Chefsblogg skrev jag om hur reglerna i den svenska föräldraförsäkringen och rätten till föräldraledighet utan ersättning bidrar till att alla kvinnor i fertil ålder – helt rationellt – av arbetsgivare ses som höga framtida frånvarorisker. Arbetsgivare föredrar att de anställda är närvarande på jobbet, inte frånvarande. Det går inte att i grunden ändra på detta genom lagstiftning mot diskriminering. En effektivare väg är att skapa regler i föräldraförsäkringen och rätten till obetald ledighet som sprider frånvaroriskerna mer jämnt mellan kvinnor och män.
Nyligen blev jag inviterad till att skriva om detta på en blogg för en amerikansk community, MARC, Men Advocating Real Change – for men committed to achieving gender equality in the workplace. Tillsammans med Lars Einar Engström (författare till böckerna Confessions of a Sexist och Your Career in Your Hands och regelbunden bloggare på MARC) har jag skrivit två inlägg om att Sveriges rykte som ett jämställdhetens paradis inte är riktigt välgrundat.
Blogginlägg 1 – (Ir)rationalizing discrimination – time to balance parental leave
Blogginlägg 2 – The problem of disproportionate leave – what impact does it have?

https://www.chefsblogg.se/wp-content/uploads/2015/04/dad3.jpg
290
290
Anna Thoursie
https://www.chefsblogg.se/wp-content/uploads/2016/06/Ledarna-Logowhite.jpg
Anna Thoursie
2015-04-24 13:59:36
2015-04-24 13:59:36
Amerikanskt intresse av föräldraförsäkringens nackdelar