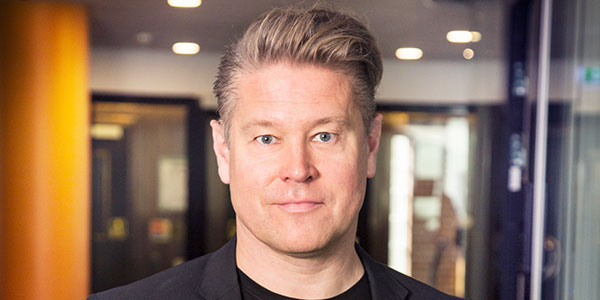 If you can see them, you can be them. Så lyder ett amerikanskt uttryck i jämställdhetssammanhang. Amerikanerna har fattat vikten av och kraften i förebilder.
Av FN's 193 medlemsländer leds idag endast 26 av kvinnor. De flesta länder har aldrig haft demokratiskt valda kvinnliga stats- eller regeringschefer. Bland dessa hittar vi USA, Frankrike och Italien. Men även Sverige.
En flicka som växer upp och väljer utbildning och karriär i USA eller i Sverige har aldrig sett en kvinna som högsta ledare för sitt land. Då är det svårt att föreställa sig själv i sådana positioner – if you can't see them, you can't be them.
Det finns dessutom forskning som visar att det är lättare för politiska partier att acceptera en kvinnlig stats- eller regeringschef om hon har haft en föregångare. I ett land som tidigare haft en kvinnlig regeringschef är sannolikheten större att det händer igen. The power of förebilder, alltså.
Det här gäller naturligtvis även på andra nivåer av ledarskap. Som exempelvis i börsbolagens styrelser. För att fler kvinnor ska vilja bli chefer och välja att satsa på chefsuppdrag, och inte förbigås på grund av diskriminering, behövs förebilder och tydliga karriärvägar. Alltför ofta rekryterar i dag män andra män, ur smala nätverk. Ledarna förespråkar öppen och lagstiftad kvotering för jämnare könsfördelning bland ledamöterna i börsbolagens styrelser. Och för att skapa fler förebilder.
Idag fick Sverige sin första kvinna på statsministerposten. Efter exakt hundra år av demokrati och trettiotre manliga statsministrar i rad så är det dags för en ny förebild. Det är, oavsett partitillhörighet, värt en skål ikväll!
https://www.chefsblogg.se/wp-content/uploads/2017/10/oskarsson1.jpg
300
600
Tomas Oskarsson
https://www.chefsblogg.se/wp-content/uploads/2016/06/Ledarna-Logowhite.jpg
Tomas Oskarsson
2021-11-24 09:18:04
2021-11-24 09:19:33
The power of förebilder